D1L
[Flexible Combination] The D1L dslr audio mixer has 3.5mm TRS output jacks and 3.5mm TRS input jack,supporting 3.5mm simple microphones become Multi-function microphone. Two volume adjustment buttons can independently control the input volume.
[ Electroless level adjustment] This D1L is an great audio mixer for dslr. Just adjust the button, you can max adjust +20dB value achieve smooth sound adjustment,improve the recording definition and fineness,show the flexible of microphone recording.low cut function may you wipe off the
[Supports Positive/ Passive Mic] The D1L is designed suitable for most microphones. You can use it simply by adjusting the button according to your microphone's type.
[Support Real-time Monitoring] The D1L audio mixer also has a Real-time Monitoring jack on the audio mixer that allows you to listen the audio while recording.
[Unique Design] This camera audio mixer is made of ABS and is sturdy and durable. the cold shoe connectors ideal for shooting videos with any DSLR or camcorder that has a standard mounting shoe.with handle design ,let you shoot at anywhere and anytime.
Buy now
Learn how to use: video tutorial
---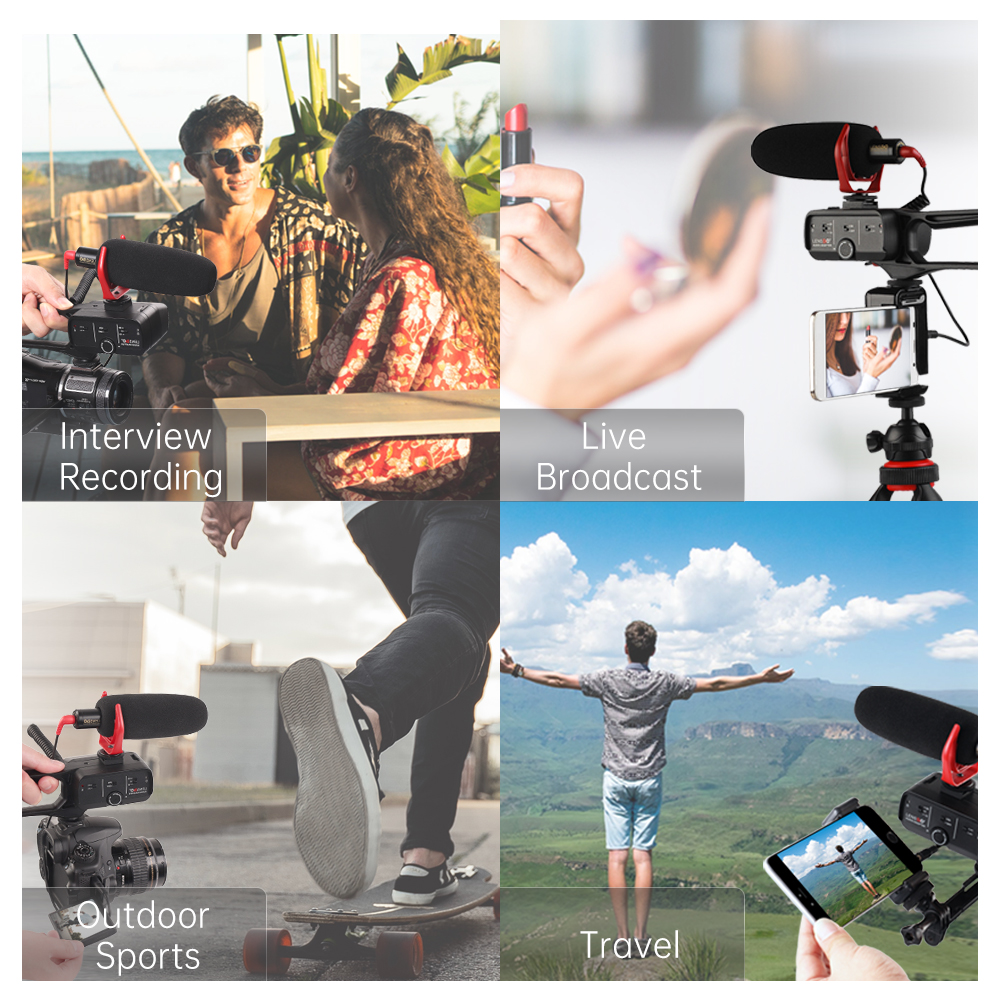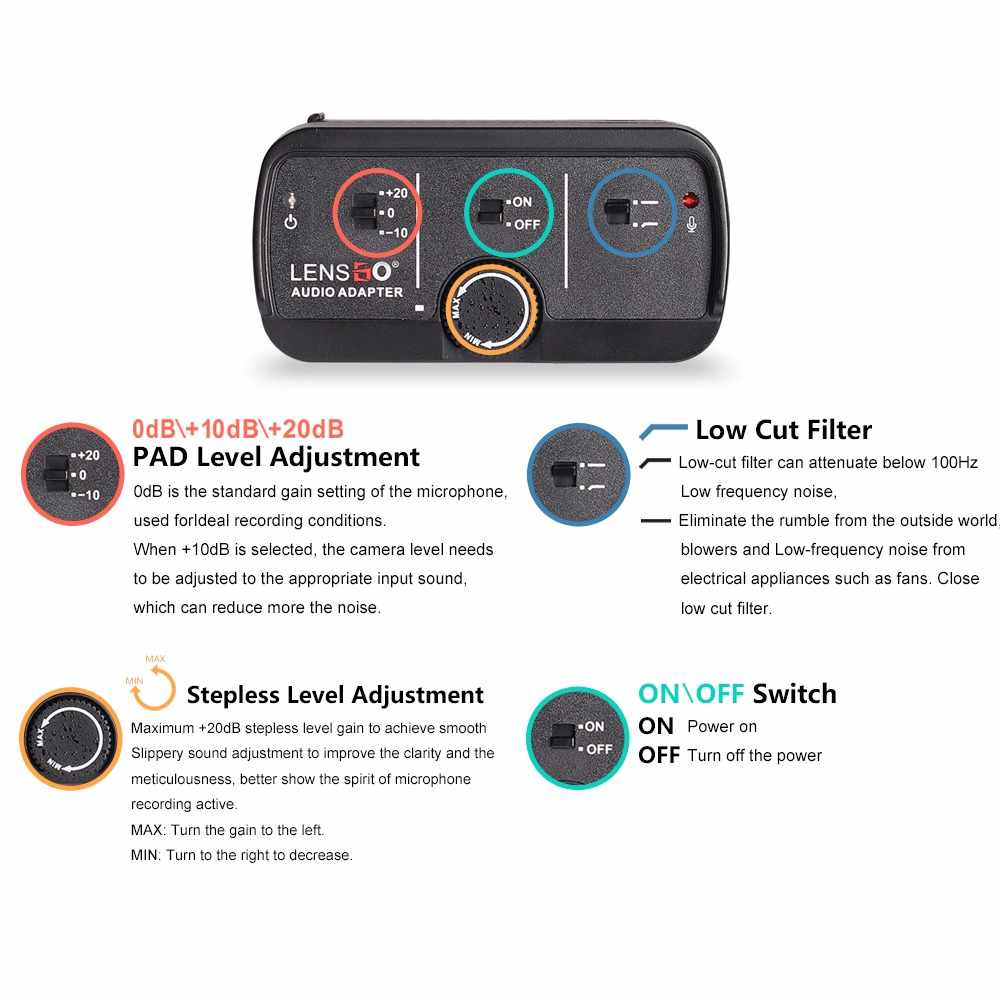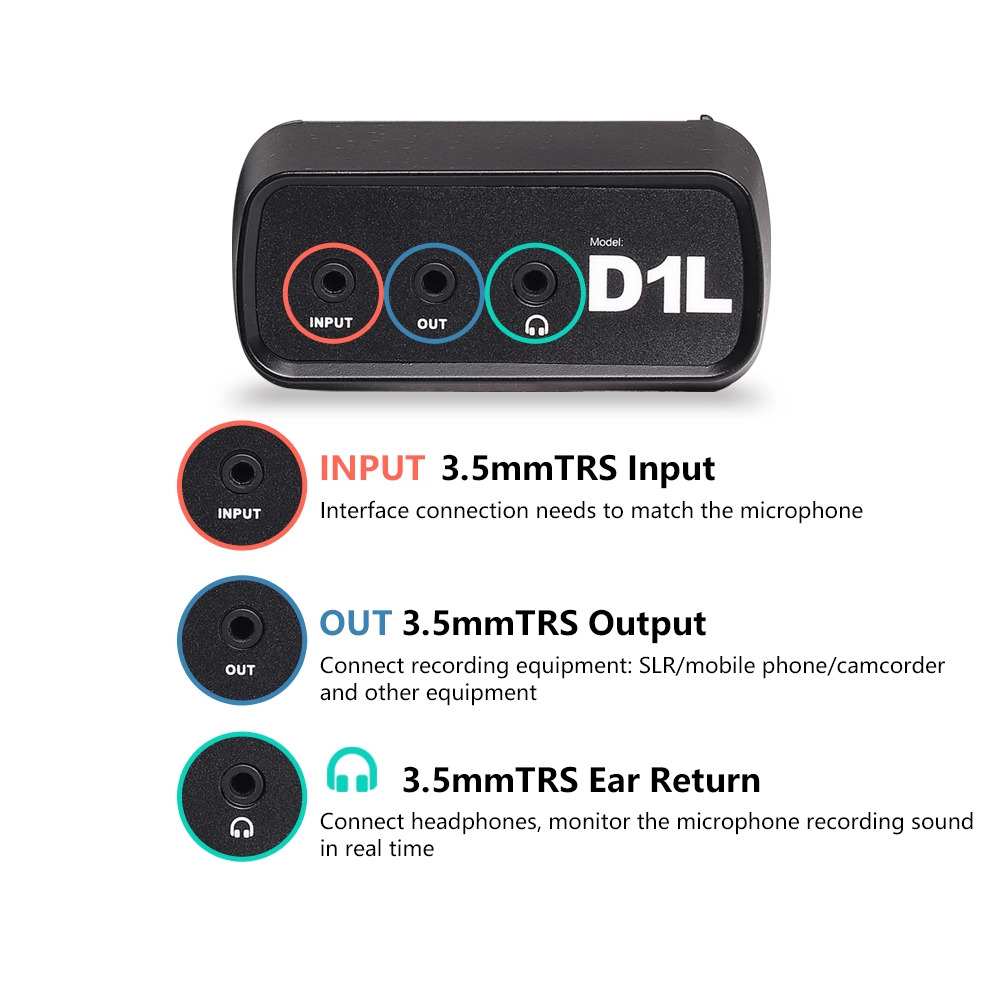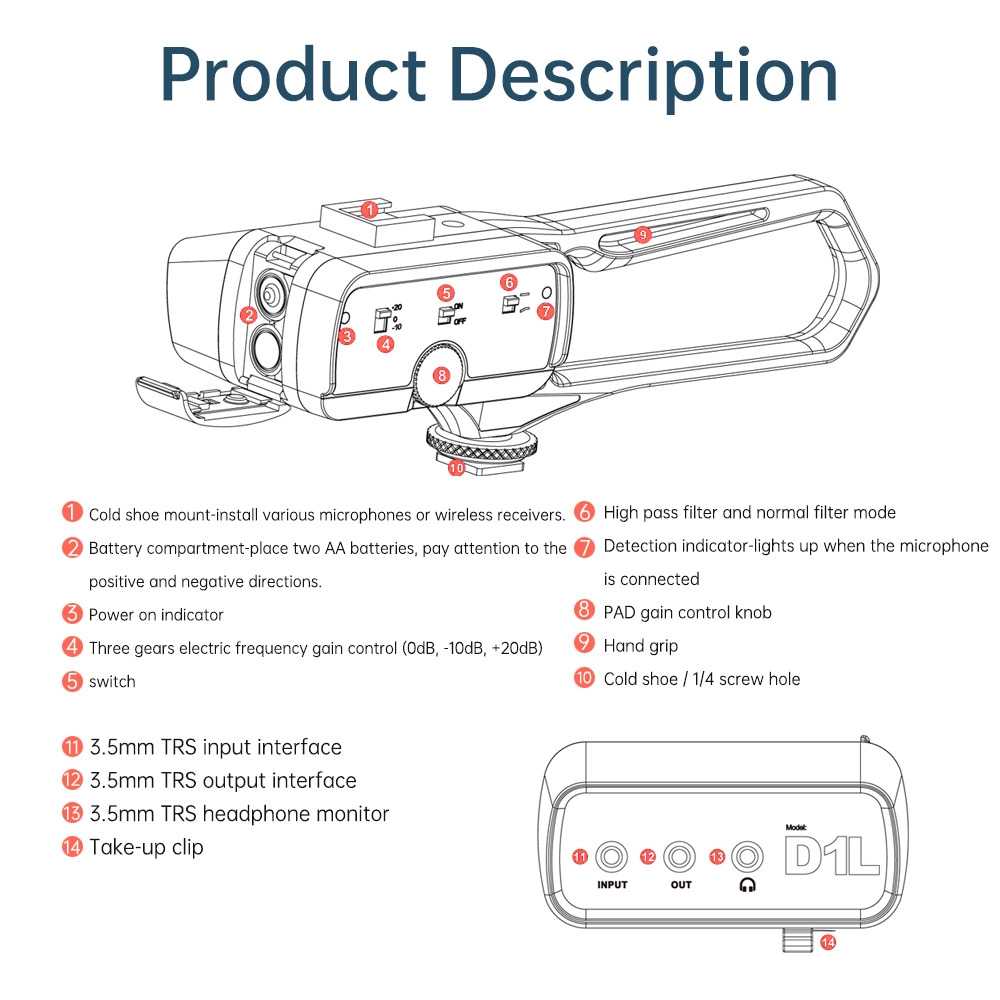 Specification
Specs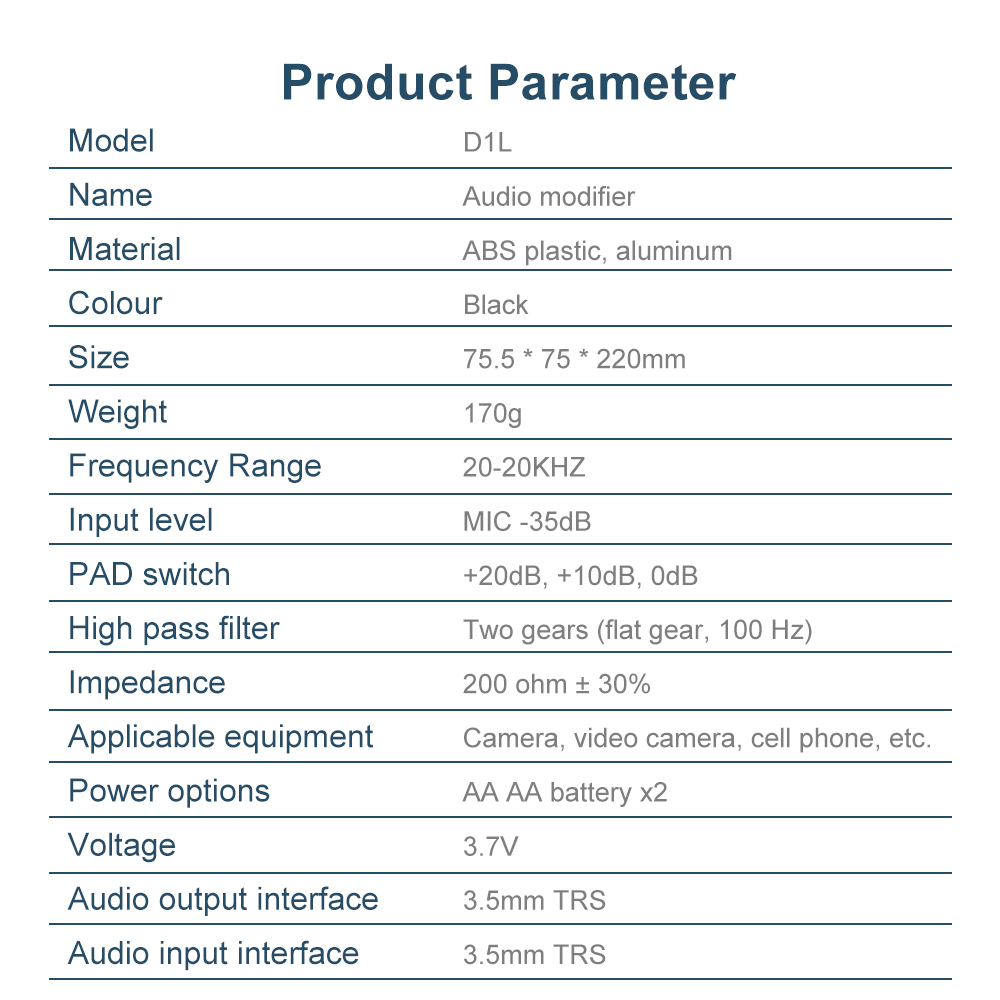 ---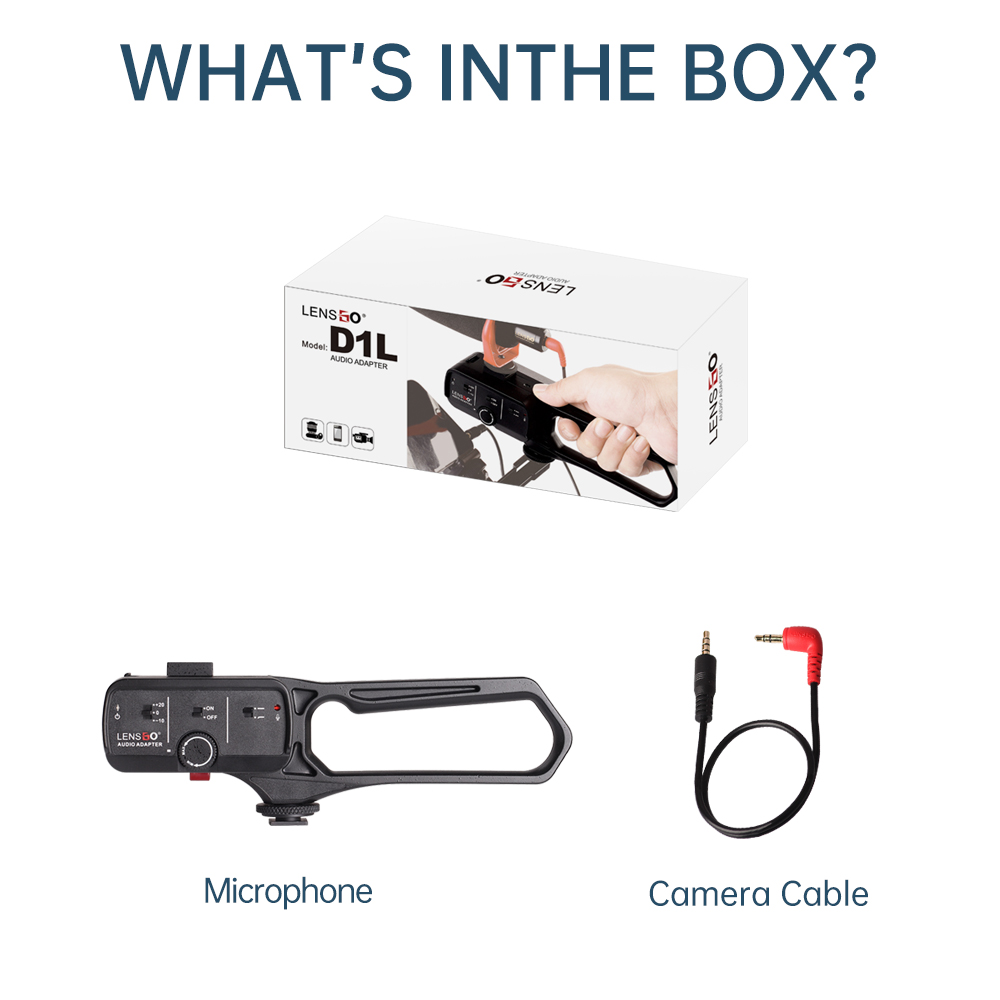 ---
×