D2L Wireless Microphone-Audio Mixer
Lensgo multifunctionable audio mixer has it is unique design,let your lavalier wireless microphone can realize from doing the interview max for two person to support eight person max.
[Professional Stereo Microphone]Do you think that your shotgun microphone is too simple to use it?choose our lensgo d2l audio mixer,it can let your shotgun microphone become a stereo microphone.and you also can adjust the right and left side audio volume individually.
[Sound Mixing]If you feel your camera microphone voice is too monotonous,open the S/LEFT to"M"level,one key to start sound mixing function.
Buy now
Learn how to use: video tutorial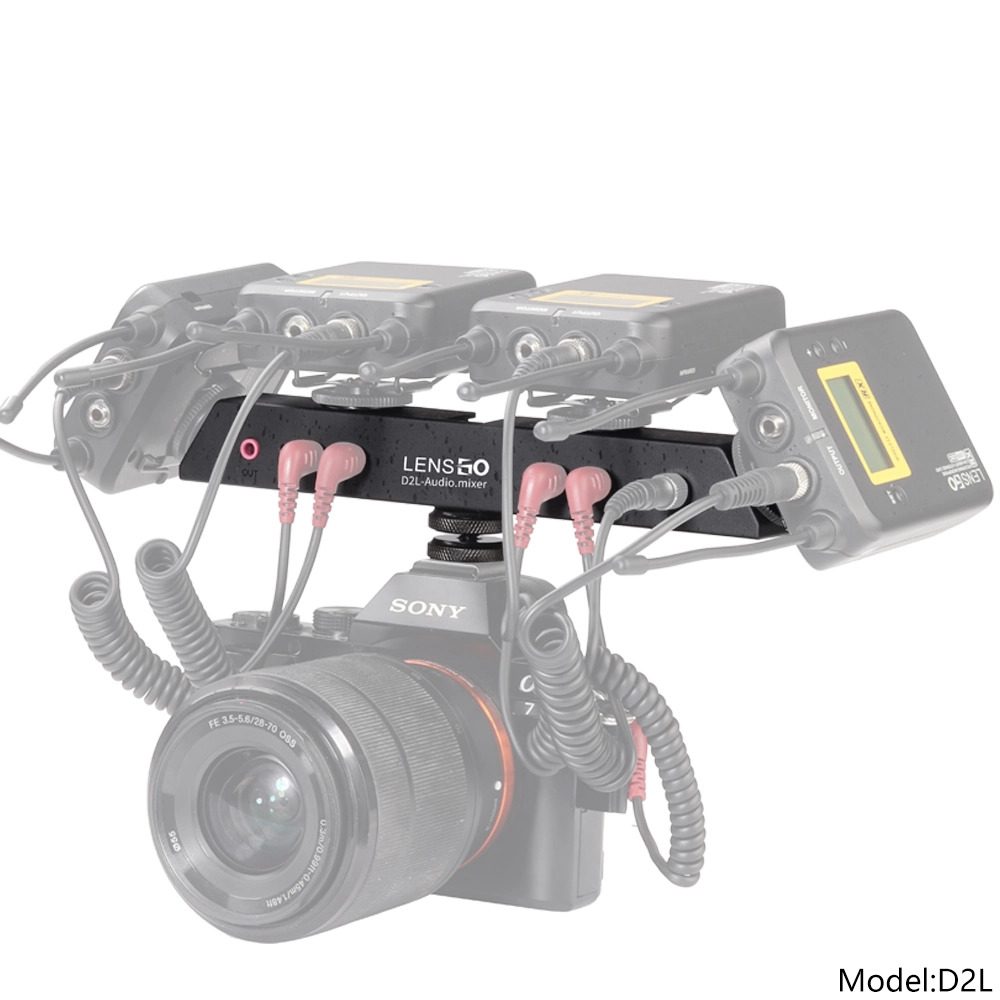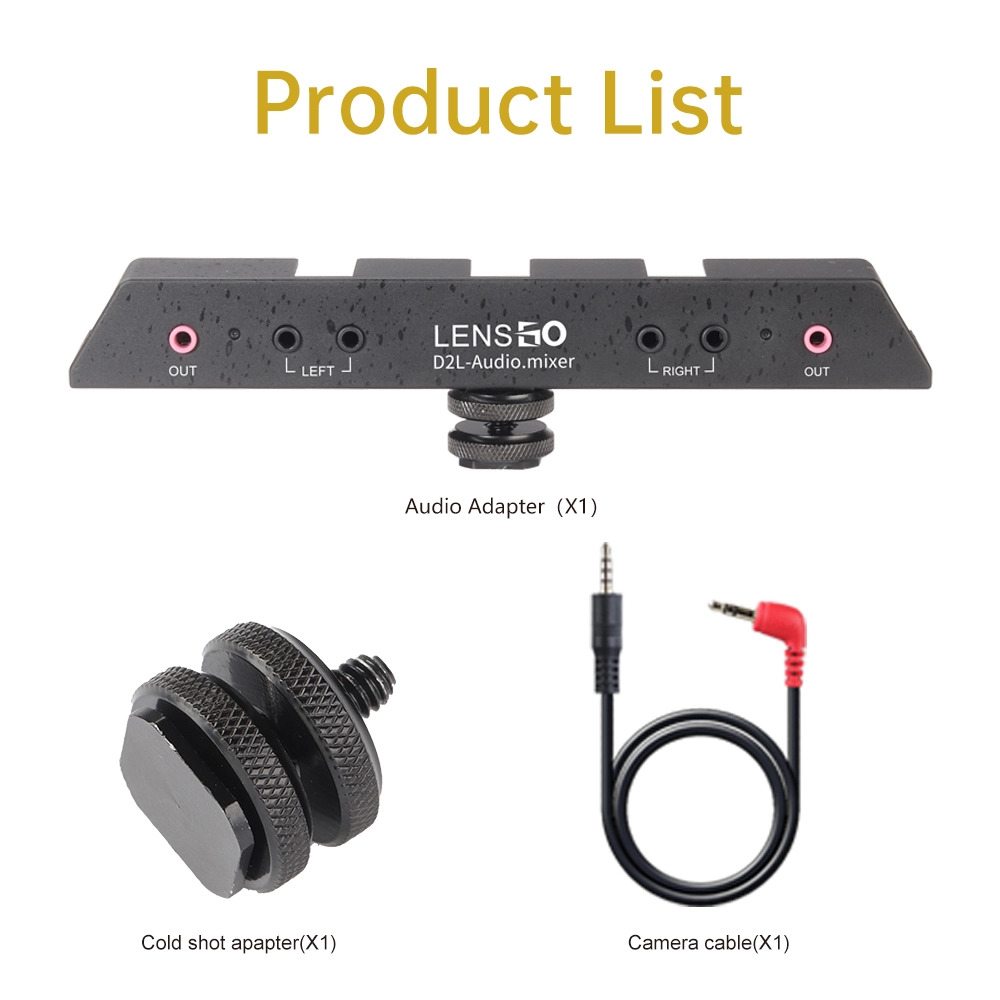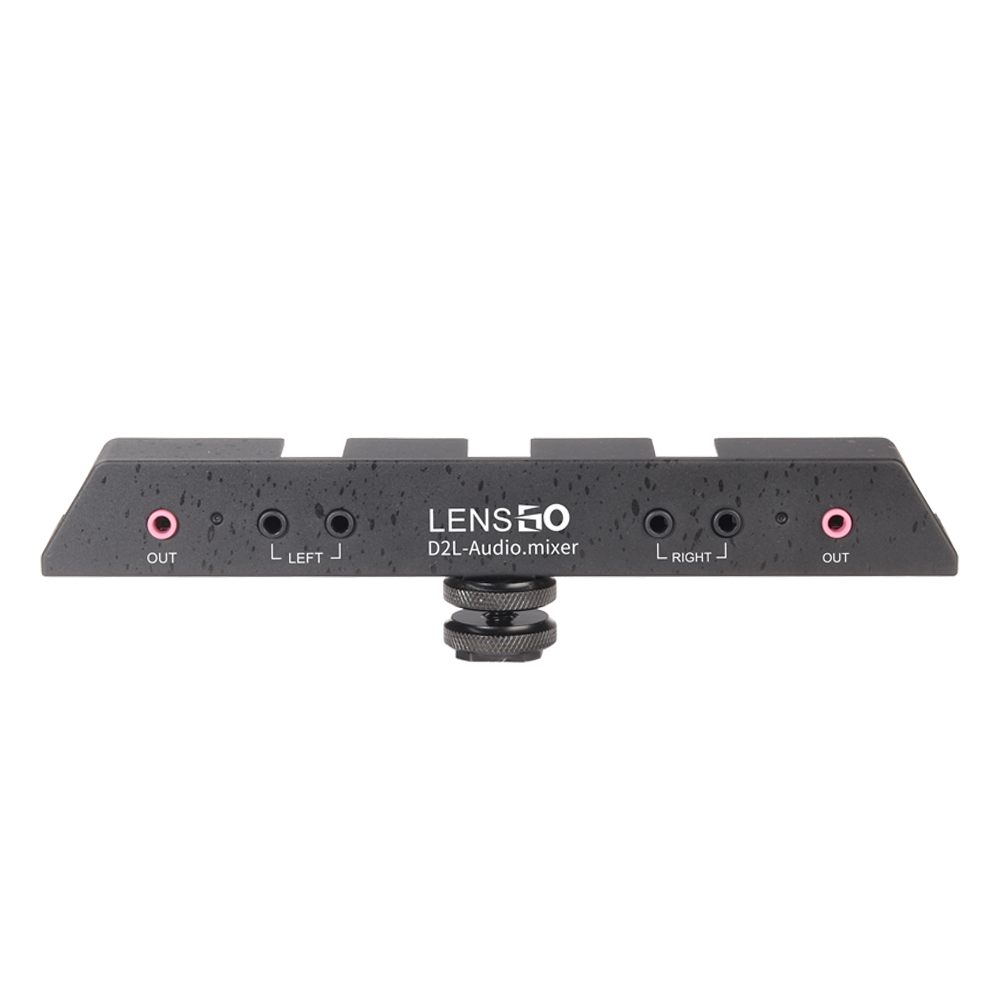 Specification
Specs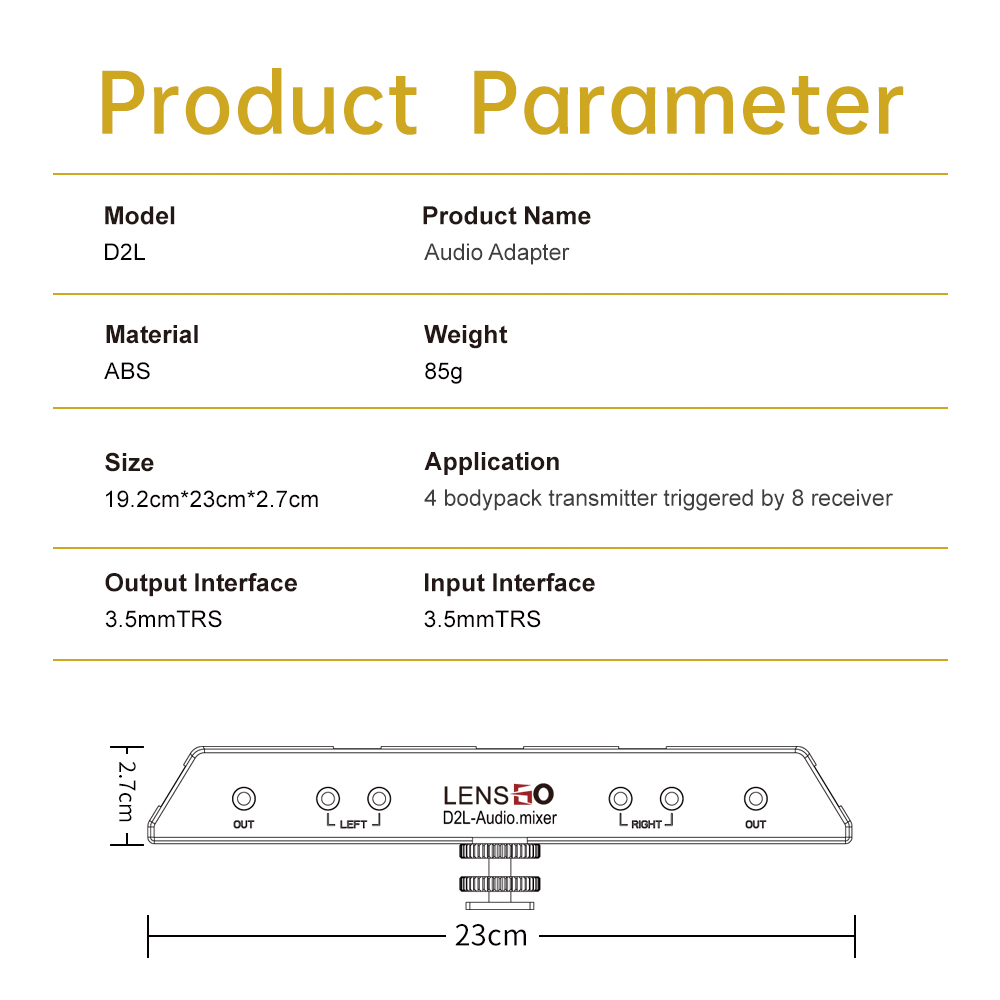 ---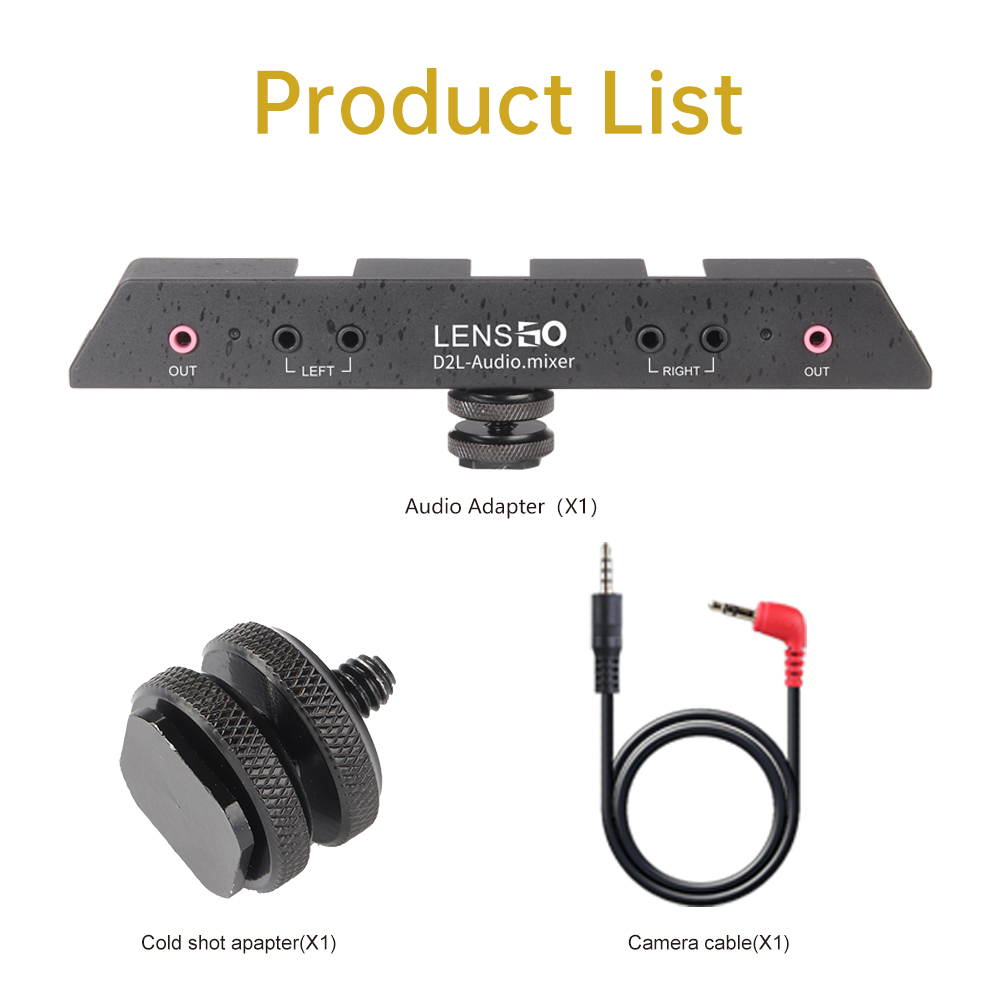 ---
×